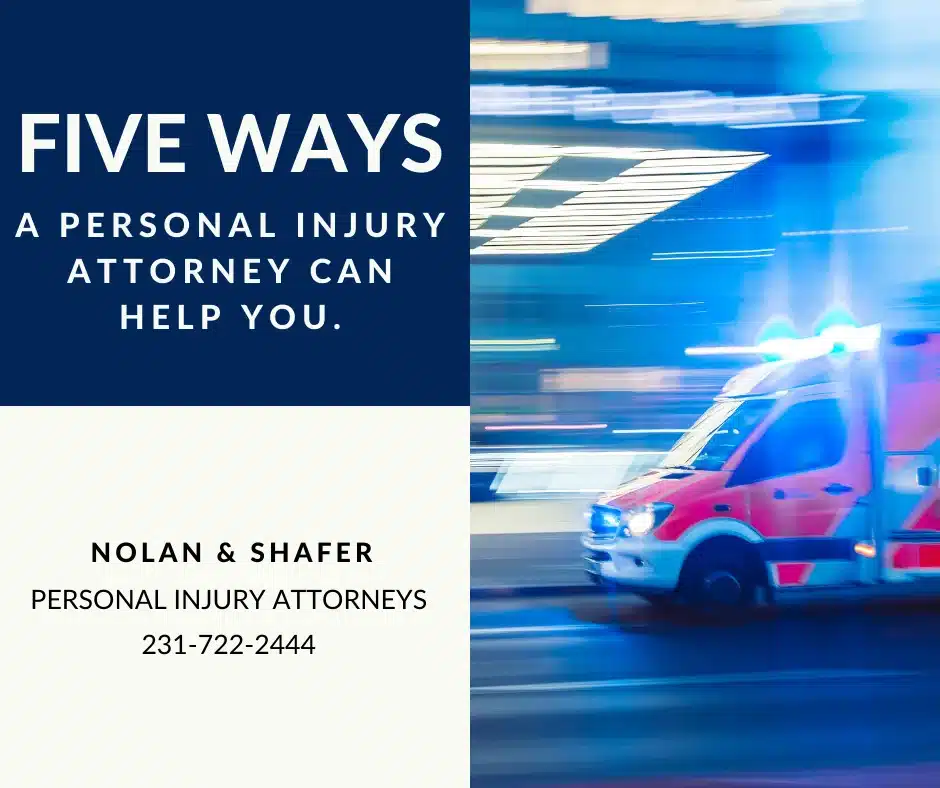 There are many reasons you should protect yourself by hiring a personal injury attorney. They can help you get the justice and compensation that you deserve for your injuries, especially if it is a result of someone else's negligence or carelessness. Here are five ways a Muskegon Injury Attorney can help defend and protect your rights:
1. Get you the Compensation you Deserve
According to a survey by Lawyers.com, settlements or awards were $60,000 higher, on average, for those who hired a personal injury attorney compared to those who either didn't. 91% of respondents who were represented by a personal injury attorney received damages, but only 51% of those who went unrepresented were awarded damages.
Moreover, Michigan's no-fault insurance law is complicated. The law has changed as of July 2, 2020, making it even more complicated.  Unless an attorney practices in this area of law regularly, it is unlikely that he or she will know how to effectively investigate a claim or ensure that all of your rights are protected.
2. Review the Facts and Prepare a Strong Case
An experienced personal injury attorney will review the facts of your situation and know what evidence is required to make a strong case for the best compensation. This involves interviewing pertinent witnesses, interviewing experts, gathering all documents relevant to your case, and managing 
3. Defer Legal Payments
After an accident, you will be facing the financial burden of medical bills and at the same time may not be able to work. Fortunately, many personal injury attorneys work on a contingency basis. This means the attorney will take your case and be paid by taking a percentage of the reward they earn for you. If you lose, the attorney receives nothing.
4. Navigate the Court System
Filing a lawsuit is a complicated process. Muskegon has two court systems, the 14th Circuit Court and the 60th District Court. Serious personal injury cases (the kind Nolan & Shafer typically deals with) go to 14th Circuit Court because there is no limit to the monetary damages you can receive.
5. Keep You Confident
A legal battle can bring a shocking amount of stress and psychological turmoil.  A legal battle involving a personal injury that resulted from an accident can be much worse. It's not just a disagreement about the terms of a contract or a property line. It's a lawsuit about a traumatic event involving your body. An experienced injury attorney will be a supportive and guiding voice during your lawsuit.
If You've Been Seriously Injured
The lawsuit process is daunting, fraught with twists and turns along the way. Our firm has over 95 years of collective experience and we know how to best represent your personal injury case. For a free consultation, please call us at (231) 722-2444 or message us using the form below.