Nolan & Shafer Personal Injury Attorneys

Learn More About Our West Michigan Law Firm
We are Michigan injury lawyers with over 95 years of experience.  We are committed to delivering the highest quality of legal representation. We are from Muskegon: born and raised.  We live in the same community as the judges and jurors who will be deciding your case.  We are very familiar with the police officers, accident reconstructionists, doctors, and other witnesses who are involved in most of our cases.  These are some of the many advantages we offer over lawyers from Grand Rapids and Detroit.
Muskegon Personal Injury Lawyers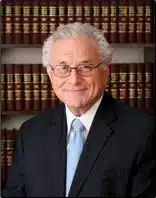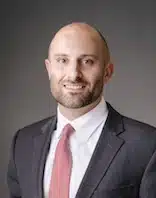 Our Michigan injury attorneys assist every day people who are suffering from some of life's most difficult and traumatic situations.  People who have been seriously injured, or families who have lost loved ones due to the senseless carelessness of others, deserve the best representation they can find.  The insurance companies hire attorneys from Grand Rapids, Lansing and Detroit to prevent deserving people and families from receiving fair compensation.
Our clients hire us for one reason: our results and commitment to doing whatever it takes to make sure that our clients receive significant awards.  We have numerous settlements and verdicts of over one million dollars and have secured multi-million dollar verdicts and settlements of fifteen million dollars for a single accident victim.
Nolan & Shafer Case Studies
2020 General Negligence in Muskegon County
A woman recovering from the loss of her leg was being moved by a medical transport company when she was dumped from her wheelchair. She suffered multiple breaks in her only remaining leg and damage to her shoulder. She received a settlement of just under 1 million dollars.
2020 Dog Bite/Attack in Ottawa County
An adult woman who suffered from post-traumatic stress disorder was attacked by a dog. Injuries included scratches on her back and bites to upper extremities. Settlement just under a quarter million dollars.