Muskegon Car Accident Attorney

Providing Peace of Mind and Results

Nobody plans on getting into an accident and it can be quite frightening. If you're going through the resulting pain and uncertainty of an accident know that Nolan & Shafer is by far your best option for a Muskegon car accident attorney. Combined, we have over 95 years of fighting for people in your situation. We've collected millions of dollars for our clients and we're ready to help you too.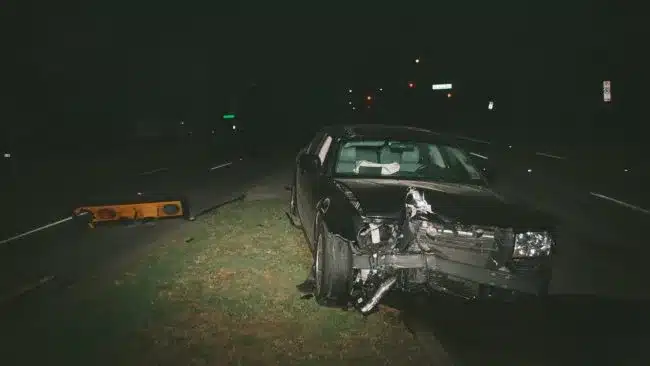 What You Don't Know About Car Accidents Will Hurt
Insurance companies are immediately involved following a motor vehicle accident.  This complicates an already stressful situation.  It's critical that you handle your unique situation properly.  There are things you need to be doing.  More importantly, there's things you shouldn't be doing.  Unfortunately, honest people just like you unknowingly make decisions that end up hurting their case when they don't get help quick enough.  What you don't know could cost you a lot of pain and money.
Your Situation Needs Personal Attention
While we would love to give a list of what you should and shouldn't be doing, every situation is unique.  You need an experienced Muskegon car accident attorney to listen to you and ask the proper questions.  The skilled attorneys at Nolan & Shafer can ask the right questions to get to the bottom of what your next steps should be.  Details you think are minor could be major pieces of information.  It takes someone with experience to draw these facts out and put them to use.
Details Make a Difference
One of our recent success stories took what could have been a mere $30k offer for an auto accident and ended as a $2.6 million jury verdict in Muskegon.  We have had auto accident settlements as large as $15 million in West Michigan.  More money has been collected by us for our clients than all the other firms in our community.  Don't suffer further by missing out on everything you deserve as a result of your accident.  You really don't want to find out later that your case could have resulted in a better payout and situation had you chosen us.
Nothing Beats Local Car Accident Attorneys
Much of the advertising you see for car accident attorneys are for out of town law firms that are likely just looking to get a referral fee when they pass you off to someone else after you call them.  However, if your accident happened in Muskegon County or along the Lakeshore, you really want to have a local attorney on your side.  You have an immense advantage when choosing a local car accident lawyer.  Our attorneys were born and raised in Muskegon and have long standing relationships with many of the critical local players.  This helps streamline your case.  We've worked for years with those in local law enforcement, medical professionals, and key people that are likely to be involved with your case.
Quick Action After a Car Accident is Critical
You cannot contact us soon enough.  We must move quick to get ahead of things and stop crucial evidence from being lost.  You can have us come to the hospital or we can meet you in the comfort of your home.  Our hours are flexible.  Meeting after business hours or on weekends is something we do regularly.  You can find out what your options are with a free consultation when you call (231) 722-2444 or fill out the form at the bottom of this page.  Best of all, if you choose us, you don't pay anything unless we win.  If you require an injury attorney in Muskegon, give us a call and let's get to work for you!
Nolan & Shafer Case Studies
2020 Automobile Negligence in Ottawa County
An elderly woman was struck by a commercial vehicle that failed to stop at a stop sign. The woman suffered severe injuries to her arm which required multiple surgeries. Case settlement of just under 1 million dollars.
2020 Automobile Negligence in Muskegon County
A retired woman suffered a severely broken leg when another driver pulled out in front of her at an intersection causing a car accident. Settlement of just under a half million dollars.