Personal Injury Overview: Slip and Fall Michigan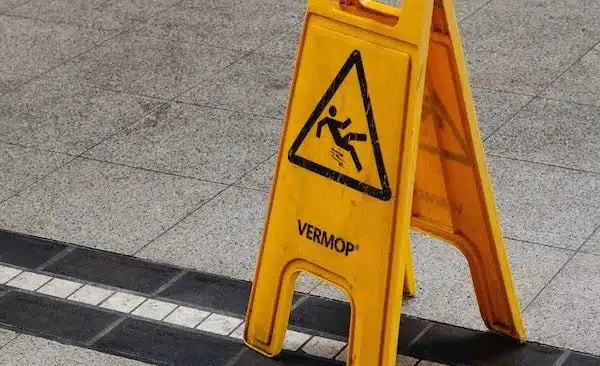 Slip and fall injuries are much more prevalent and harmful than most people realize. If you've been injured in a fall, you're not alone. Our slip and fall lawyers in Michigan are here to help because each year, millions of people go to the emergency room due to
slip and fall accidents
.
How to Prove a Slip and Fall Injury in Court
A dangerous condition existed on the property.
The owner of the property knew or should have known of the condition before the fall.
The person was lawfully on the property either as a social guest or business invitee.
The property owner was negligent in the maintenance of the property or failed to repair the condition.
The person suffered an injury as a result of the dangerous condition.
Questions by the Defense Attorney May Include
Was the danger clear and present?
Were reasonable steps taken to prevent the injury, such as caution signs?
Were you in an area you weren't supposed to be?
Were you distracted or otherwise behaving negligently?
Were you wearing inappropriate attire for the circumstances?
What is the time limit for filing a slip and fall injury claim?
According to Michigan State Law, a personal injury that is the result of property negligence must be filed within three years of the accident. That said, if you have been injured it is generally better to file a claim as soon as possible. The longer you wait the harder it will be to gather the necessary evidence to prove your claim.
What Kind of Compensation is Typically Paid for Slip and Fall Accidents?
Depending on the circumstances, compensation for slip and fall injuries may include:
Current and future medical bills
Lost wages
Lost earning capacity
Pain and Suffering
Incidental expenses
Every situation is unique, and many variables apply. Calculating medical bills and lost wages is often straight forward. Calculating pain and suffering depends on the injury and the individual. For example, an injury that causes a permanent handicap or disfigurement versus a temporary handicap or disfigurement.
Facts About Slip and Fall Injuries
Slip and fall medical costs

 

in Michigan are among the highest nationwide
Falls are the most common cause of

 

traumatic brain injuries
One out of five falls causes a

 

serious injury

 

such as broken bones
3 million people are treated in emergency departments for fall injuries each year
800,000 patients a year are hospitalized because of a fall injury, most often because of a head injury or hip fracture
Each year the total medical costs for non-fatal falls are more than $50 billion. $754 million is spent on fatal falls
If you have any questions or concerns, don't hesitate to contact a Muskegon slip and fall attorney at (231) 722-2444.
Nolan & Shafer Case Study
2020 Premises Liability/Trip and Fall in Muskegon County
An elderly woman tripped and fell causing injuries to her hip and aggravation of preexisting arthritis in her back. Settlement of just under a quarter million dollars.