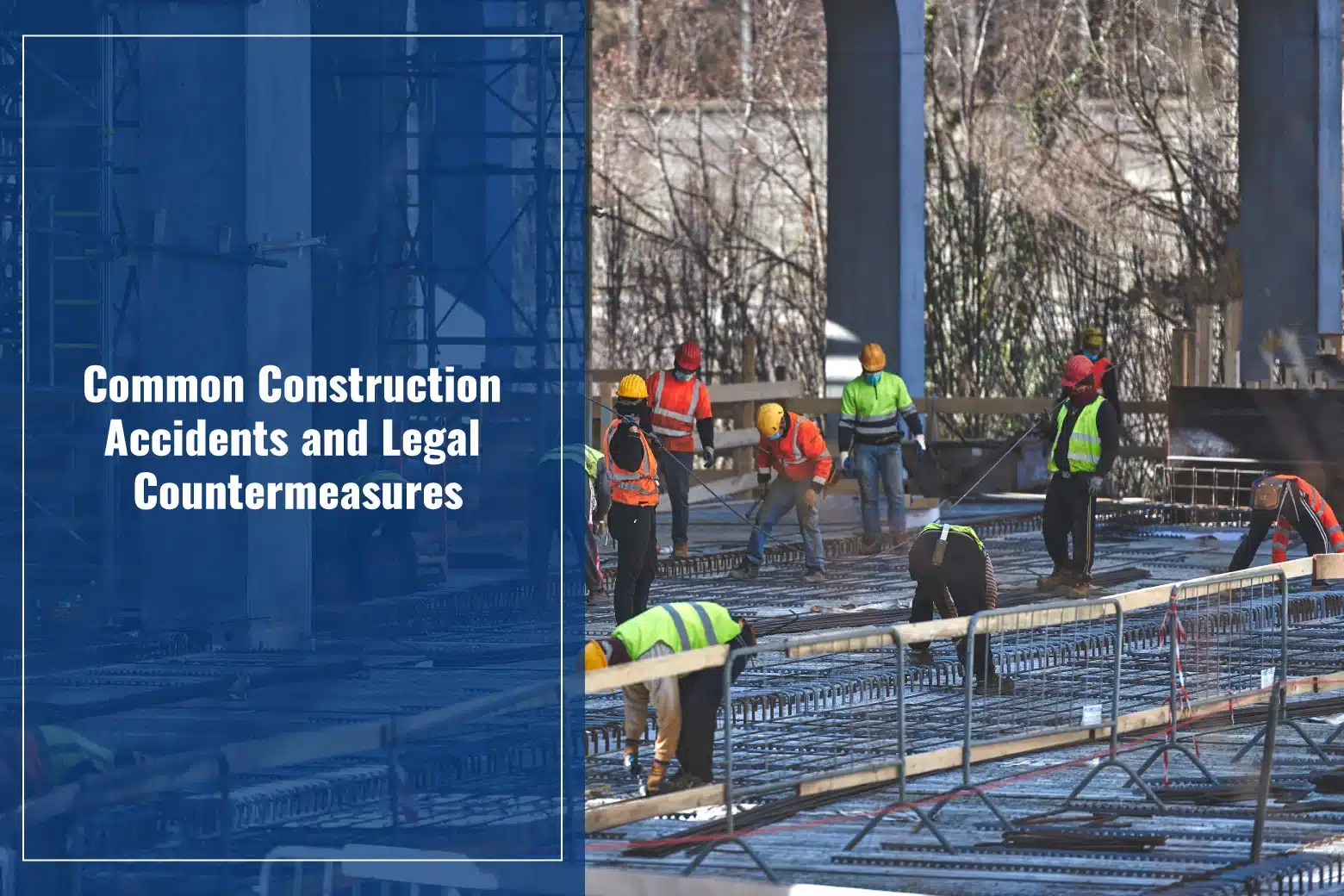 According to the Occupational Safety and Health Administration (OSHA), 15 workers die on the job in the United States every day. Construction workers make up about 20% of all workplace fatalities. Some potential threats may be obvious; however, others need more scrutiny. Often, when workers are injured, efforts are made to keep them from contacting an injury attorney. It is important to understand the various injuries that can take place on a job site and what you can do to gain compensation.
Common Construction Accidents
1. Struck by objects
One of the deadliest and most common accidents in construction is caused by falling, swinging, or misplaced objects. OSHA estimates that 10.1% of deaths in the construction industry are caused by these accidents. The main contributors are unsecured tools, building materials and equipment, rigging failure, equipment malfunctions, or vehicle strikes.
2. Falls 
It's no secret that construction workers often use scaffoldings, ladders, or cranes. This, of course, greatly increases the risk of fall injuries. OSHA reported that this contributes to approximately 36.5% of deaths in workplaces. These injuries or deaths are often preventable but still continue to be one of the most fatal causes due to negligence on the part of the employer or contractor.
3. Malfunctioning Vehicles and Equipment
Incidents like crane accidents and vehicle rollovers contribute to about 2.5% of deaths in workplaces. 
4. Electrocutions
An estimated 8.6% of workers die due to electrocution at construction sites. Overhead power lines, exposed wires, and unfinished electrical systems account for most electrocution accidents. These types of accidents happen due to negligence or when workers and supervisors do not have proper electrical safety training.
Legal Options
OSHA is responsible for ensuring that workers have a safe and secure workplace. However, despite the safety standards in place, accidents still occur in the construction industry. While OSHA conducts investigations around workplace accidents and safety complaints, they do not handle compensation for injuries or losses. This is why many who are injured on a job site hire the services of a personal injury attorney.
Workers' Compensation Benefits
In most cases, workers who suffered from work-related injuries must file a claim to receive workers' compensation benefits. This can cover medical bills and a portion of the employee's salary while recovering. Workers' comp is a no-fault system. This means that there is no need for you to prove that there is employer negligence connected to your injury. However, this is not your sole remedy. Workers' compensation typically pays for lost wages, medical expenses, and partial or permanent disability.
When To Call An Attorney
If your injuries are minor, you missed little to no work, and your employer doesn't deny that you were injured at work, you may not need an attorney.
However, If you were seriously injured and missed a significant amount of work, it's a good idea to speak with an injury attorney. It doesn't cost you anything, and according to a survey by Lawyers.com, average settlements were $60,000 higher for those who were represented by a personal injury attorney.
Unfortunately, it's not in the best interests of the insurance company to go turning over stones to look for every injury-related expense that you should be compensated for. On the other hand, your attorney's compensation is directly tied to the size of the settlement you receive. The more you receive in compensation, the more the attorney receives in compensation.
Be sure to call an injury attorney if:
Your employer disputes your claim
Your employer delays paying your benefits
The insurance company's settlement offer doesn't cover all of your injury-related expenses (medical expenses, lost wages, ongoing care, etc.)
Your injury prevents you from returning to work or you were required to move to a different occupation
You receive or plan to apply for Social Security disability benefits
Your employer retaliates against you for your workers' compensation claim
You were injured due to someone else's negligent behavior
Get Help from Shafer Swartz PLC
Construction accidents are not to be taken lightly. Injuries can be financially devastating, cause permanent disabilities or even cause the loss of life. Accidents not only affect the victim but also their families. If you've been injured on the job, seek competent legal counsel before negotiating with your employer or contractor as they can help you get the best compensation for your injuries.