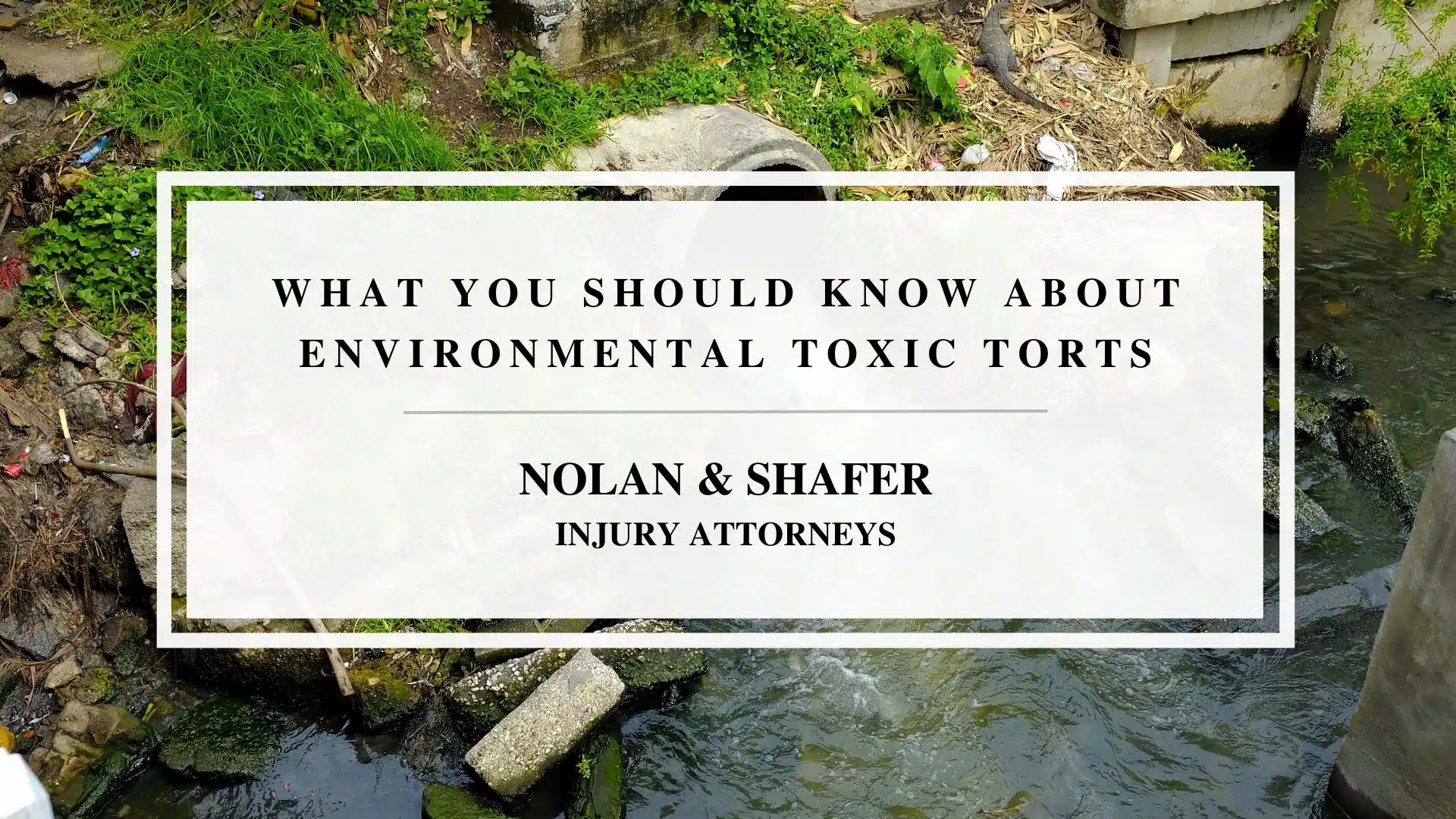 On February 3, 2023, 50 trains operated by Norfolk Southern derailed in East Palestine, Ohio. Rather than risk further havoc, the company released the chemicals found in the derailed tankers, including vinyl chloride, a gas found in plastic products and linked to cancer. Locals sued the company, accusing them of negligence and exposing them to toxic chemicals.
Like the residents of East Palestine, you have the legal right to hold people or corporations accountable for intentionally or unintentionally exposing you to toxic chemicals. This type of personal injury lawsuit is an environmental toxic tort, and our skilled Muskegon attorney can explain the details in this article.  
Introduction to Environmental Toxic Torts
An environmental toxic tort is a personal injury case in which an individual or a group can sue individuals or companies for exposing them to hazardous chemicals. Here are some of the unique characteristics of toxic tort cases:
It involves an injury caused by harmful substances and has two types:

Acute exposure

– focuses on who caused the accident rather than its effects. 

Chronic exposure

– focuses on who was at fault and if the substance is capable of causing the injury.

It usually involves many people, which could turn into a class lawsuit.

Since toxic chemical damage may not appear immediately, establishing causation becomes complex. 

The unpredictability of outcome and compensation usually leads to settlement.
Examples of Environmental Toxic Torts And Notable Cases
Environmental toxic torts are significant because it is one of the few legal rights prioritizing the environment alongside people's health. Here are some notable cases: 
Water Contamination
One notable toxic tort case is the Flint Water Crisis of 2016. Flint residents filed a class-action lawsuit when they found elevated levels of lead in their bodies, allegedly due to contaminated drinking water. Many of them suffered gastrointestinal problems, neurological symptoms, and more. In 2021, a $626.25-million settlement was approved against the state of Michigan and other parties. 
Air Pollution
In July 2010, a pipeline owned by Enbridge Energy Ltd. Partnership exploded, leading to one of the largest inland oil spills in United States history. In 2014, Chance Lowery sued Enbridge, claiming that toxic fumes from the oil spill made him sick until he had to take surgery for a stomach hemorrhage. The court sided with the defendant because the plaintiff couldn't prove the causation and rule out other causes, like smoking, an unhealthy lifestyle, etc.
Soil Contamination
Gary Henry and other residents who owned properties in the Tittabawassee River floodplain sued Dow Chemical Co. after dioxin, a toxic substance, was found in the soil near Dow's plant. The plaintiffs claimed that the discovery of dioxin decreased their property values. This landmark, complex case that spanned 15 years ended with the Michigan Supreme Court ruling in favor of the plaintiff that their complaint was within the statute of limitations.
Legal Issues Related to Environmental Toxic Torts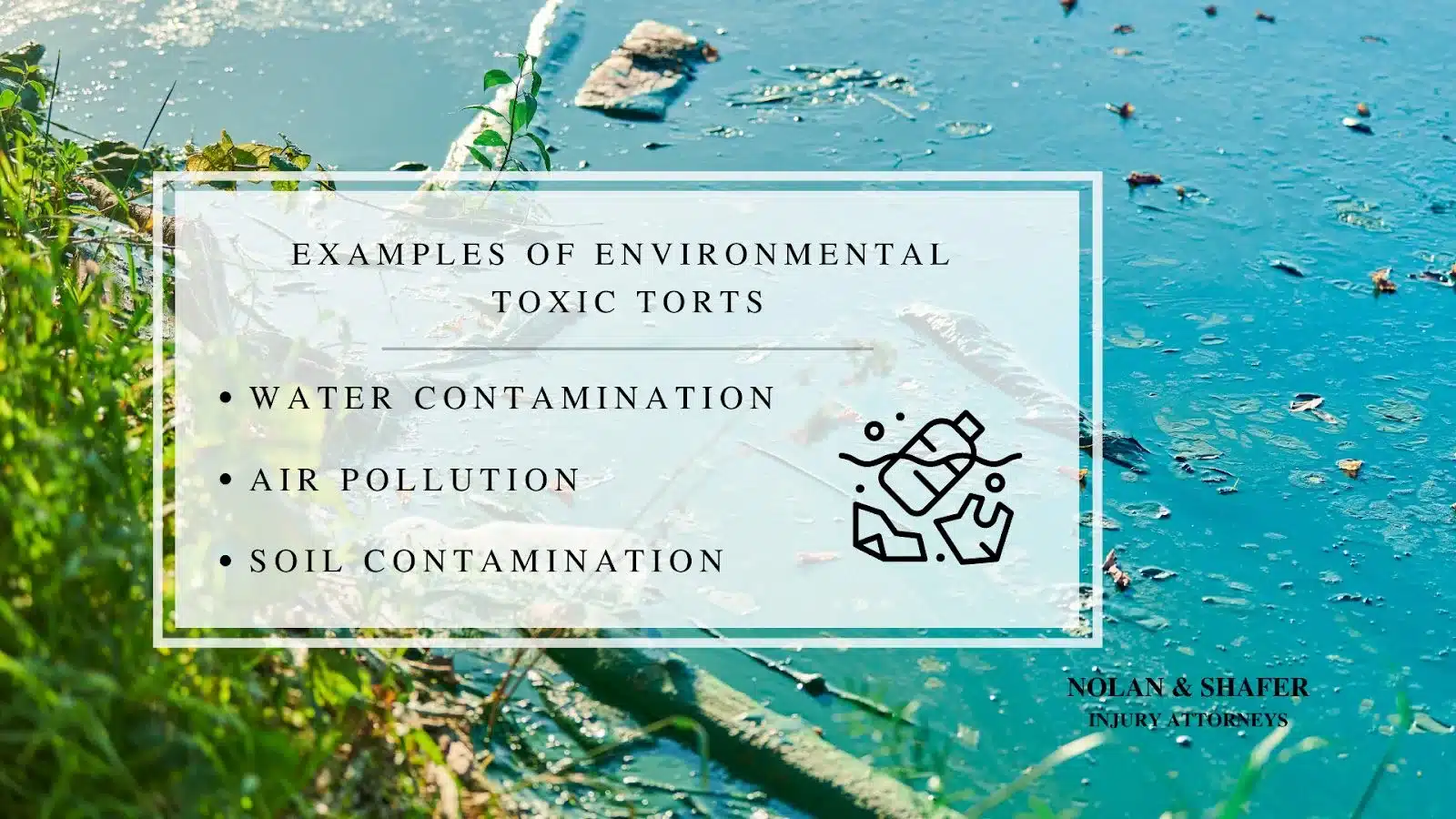 Environmental toxic torts are complex cases with many legal components and elements. Here are some of them: 
Elements of Causation
In a toxic tort case, proving causation is essential to establishing that the poisonous chemicals led to the injury. The two elements of causation are: 
General Causation.

The plaintiff must prove that the substance is capable of causing the injury. 

Specific Causation

. The plaintiff must prove that this substance caused the injury.
Liability and Negligence
In most toxic tort cases, the focus is on the elements of negligence. The breach of duty is proven by showing that the defendant's action exposed the plaintiff to toxic substances. Then, expert testimony should show that there was a link between the breach and the harm. Furthermore, Michigan courts are particular when it comes to comparative fault. As a result, damages are reduced if the plaintiff is found more liable for the injury than the defendant.  
Statutes of Limitations
The standard three-year statute of limitations can be applied in toxic tort cases. However, it can get complicated because chemical harm sometimes takes years. To clarify, the Michigan Supreme Court noted that the statute of limitations began when the wrong was done, not when the injury was discovered.
Burden of Proof
The plaintiff bears the burden of proving specific causation. Generally, expert testimony is required in Michigan to explain highly scientific knowledge. In Lowery vs. Enbridge, the plaintiff lost after failing to establish the levels and duration of exposure to the substance needed to cause the specific injury. 
Lawyer Up
Often, environmental toxic torts can be a tedious battle against giant corporations with powerful legal teams. But don't let their influence silence your legal rights by searching "injury lawyer Muskegon" online. Improve your chances of success by allowing our legal experts at Nolan & Shafer to represent you. Call us at (231) 722-2444 or contact us here to schedule an appointment.