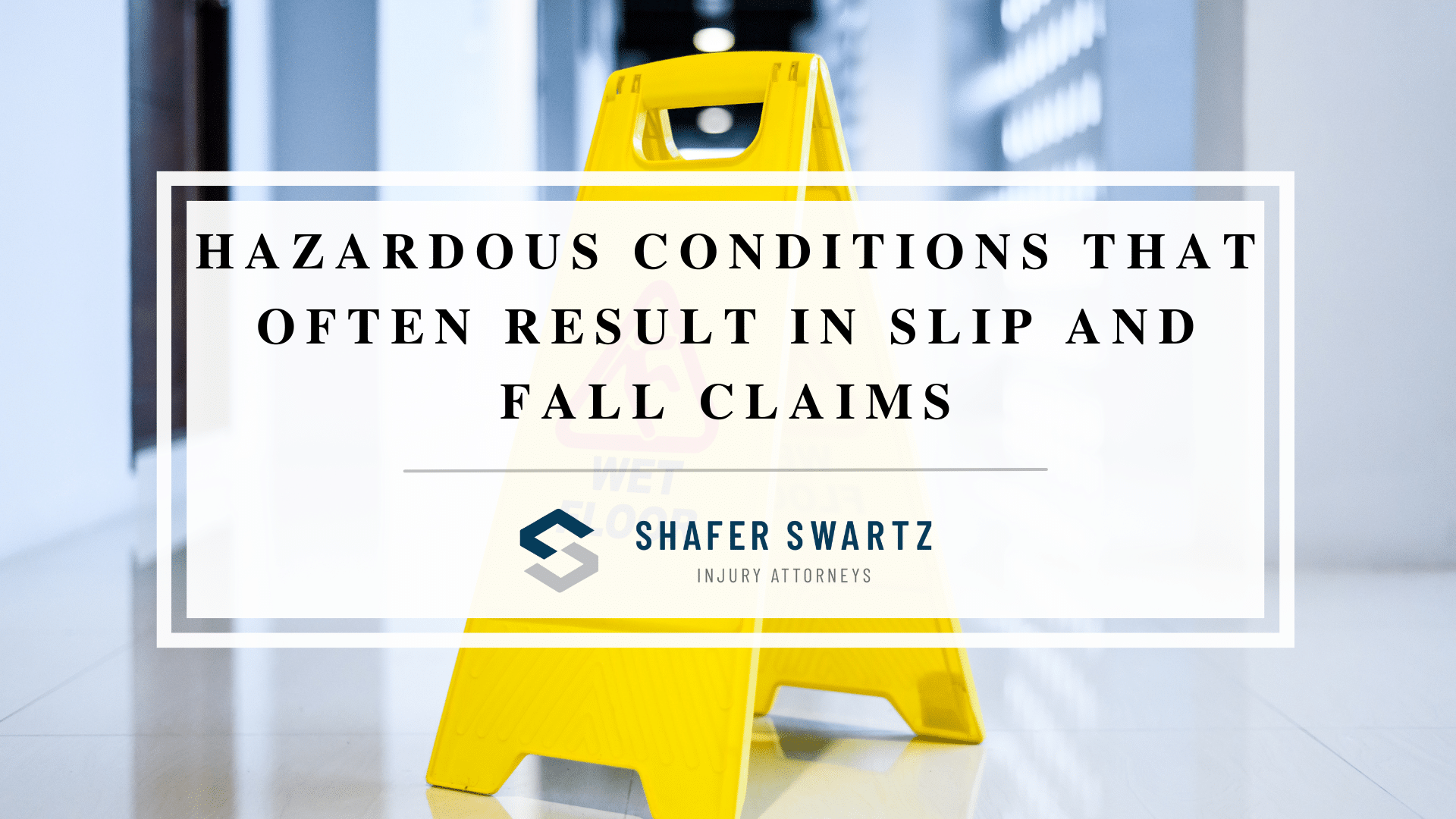 Slips, trips, and falls can happen anywhere. It can happen during indoor or outdoor activities. Such slip and fall accidents may result in injuries that could either be mild or fatal. However, you can minimize the chances of sustaining slip and fall injuries by knowing and avoiding hazardous conditions causing slip and fall accidents. Continue reading below to know how a Michigan slip and fall lawyer would help you in the event of an accident.
Common Hazardous Conditions
The term slip and fall is used for injury cases resulting from slips or trips on a property owned by another person. In some cases, the owners can be held liable for their property's slip and fall accidents if the victim can prove the homeowner's negligence.
Hazardous conditions within a property or an area cause most slip and fall accidents. Here are some of the common hazardous conditions that may lead you to into slips, trips, and falls: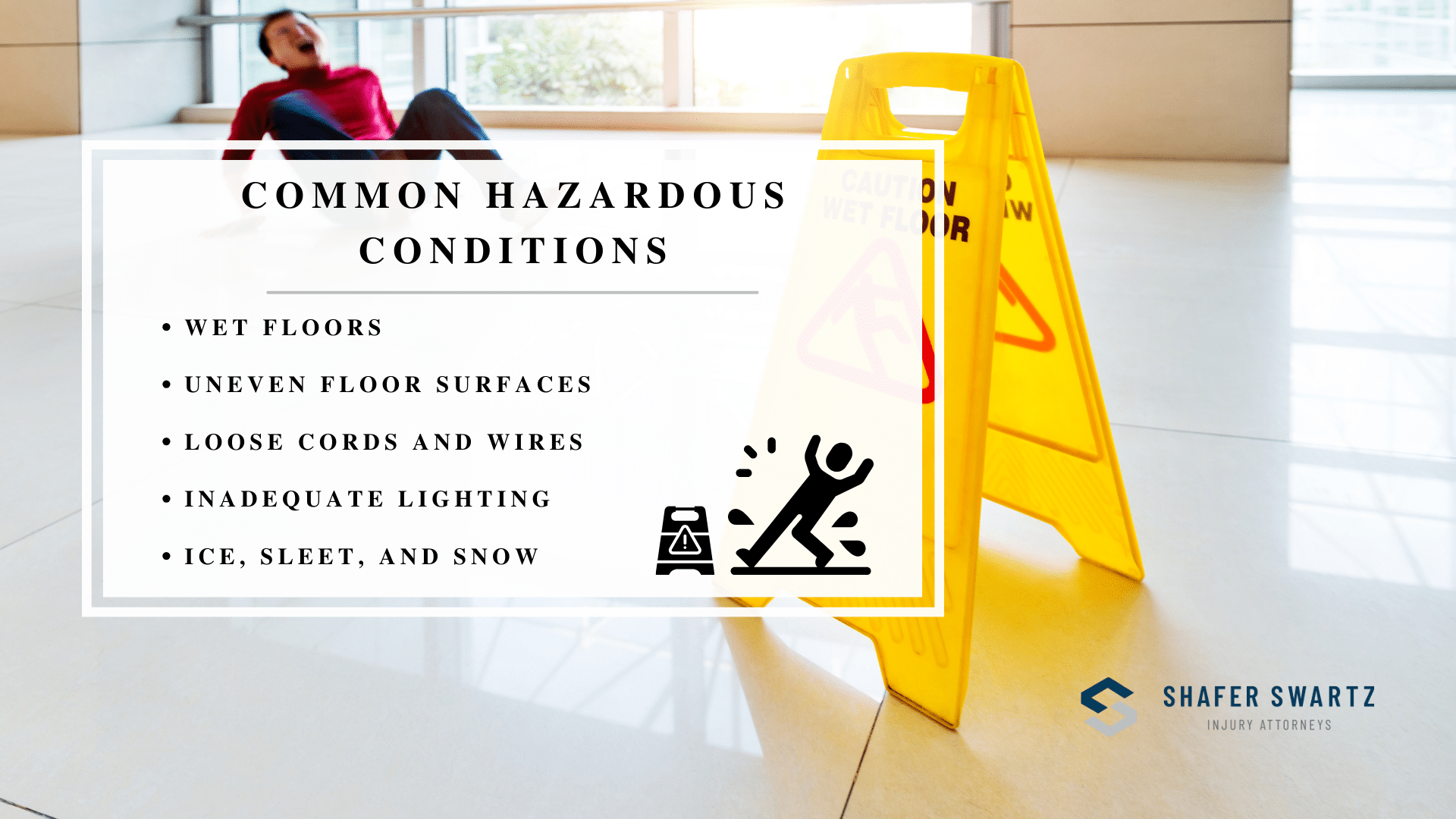 Wet Floors
A wet floor is one of the leading causes of slip and fall injuries. Spilled water or any liquid makes the floor wet and slippery, increasing your risk of slipping and falling. The property or establishment owners must ensure that any spilled liquid gets cleaned dry immediately. Also, the wet area needs to have a wet floor warning sign placed.
Uneven Floor Surfaces
Floor surfaces with uneven pavements, cracked or broken concrete, and potholes can lead to slips, trips, and falls. It is the property owner's responsibility to make the necessary repairs to avoid slip and fall accidents.
Loose Cords and Wires
Walking areas with loose cords and wires may cause you to trip over and suffer injuries. Unsecured cables and wires in the walking paths must be taped down or have clear warning signs to ensure the safety of pedestrians or passersby. 
Inadequate Lighting
Inadequate lighting on areas or structures will make it difficult for you to see and safely roam around. You may not be able to avoid obstacles that may cause slip and fall accidents. The owner of the structure or property must maintain sufficient lighting.
Ice, Sleet, and Snow
Snowfall is expected during the winter season, especially in Michigan. The accumulation of ice and snow makes it harder for you to walk around the sidewalks and other walkways and increases your chances of experiencing ice-related slip and fall injuries. Thus, you must know what to do after suffering a fall due to ice, snow, or sleet.
Slip and Fall Injury
Millions of people suffer from slip and fall injuries annually in the US. Slip and fall accidents are more prevalent and harmful among the elderly, leading to fatal and non-fatal injuries. According to the Centers for Disease Control and Prevention (CDC), falls are the leading cause of injuries and deaths among older adults aged 65 and above. Additionally, slip and fall injuries are the primary cause of missed workdays among employees.
Slip and fall injuries can range from mild to severe cases. Below are common injuries that you may suffer due to slip and fall accidents:
Cuts and Abrasions
Any damages due to slip and fall accidents often produce cuts and abrasions. Typically, these injuries are less severe and only require you to undergo essential treatment and a few stitches.
Broken Bones (Fractures)
The bones in our body are rigid. However, if a force applied is too great for the bone to withstand, it tends to break. Thus, you may have fractures or broken bones upon experiencing a heavy fall.  
Back and Spinal Injuries
In a slip and fall accident, an excessive fall may cause a herniated disc, which can be considerably painful and limit your mobility. Slips and falls may also damage your spinal cord, leading to paralysis, sensory impairments, or worse, death.
Brain Injuries
Brain injuries can happen when your head hits the ground during a slip and fall accident. You may pick up minor injuries that include concussions, bumps, and bruises. Major injuries such as skull fracture, intracranial hematoma, and brain hemorrhage may also occur. 
Slip and Fall Lawyers in Michigan
In Michigan, slip and fall accidents are prevalent. Slip and fall injuries entail a considerable amount of medical expenses depending on the severity of the case. However, if the accident happened due to a dangerous condition within a property, the owner can be held liable. Michigan slip and fall lawyers can provide you with the necessary assistance in proving your claim.
Proof of Slip and Fall Claims
You need to establish the following elements to prove your slip and fall claim:
There is a hazardous condition on the property.

You have suffered an injury due to the hazardous condition within the owner's property.

You are either an invitee or a licensee, not a trespasser.

The property owner knew about the hazardous condition before the accident and was negligent in taking necessary action.
Open and Obvious Doctrine
One of the legal defenses that the property owner may bring up is the open and obvious doctrine. Suppose the hazardous condition of the property is found to be open and obvious for a reasonable person to avoid. In that case, the court can dismiss the slip and fall claim.
Government Immunity
The government has immunity on slip and fall claims under normal conditions in Michigan. However, there are some exceptions which include highway maintenance. For instance, you can hold the government liable for any injury incurred within the highway and claim for appropriate damage if there is a failure in maintaining safe highway conditions.
Work With a Law Firm That Cares
Knowing that your injury is due to the property owner's negligence gives you the right to file a slip and fall lawsuit. At Shafer Swartz PLC, our experienced slip and fall lawyers can aid you with your negligence claim and ensure that you are rightfully compensated.
Contact us now by calling (231) 722-2444 or using our contact form and get a free consultation from one of our legal experts.