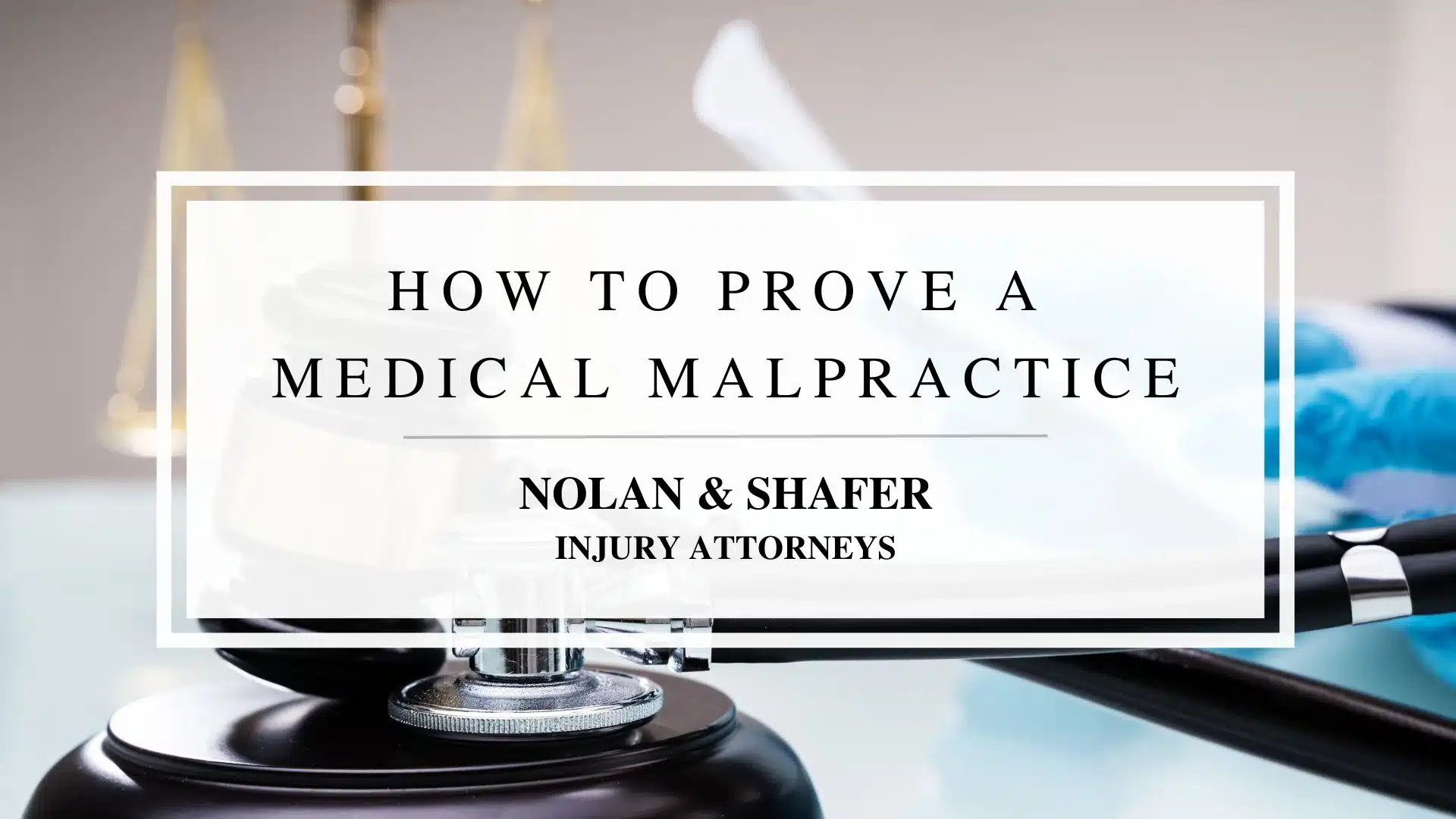 What happens if the medical professional you trusted makes a mistake, is negligent, or provides you with subpar care that jeopardizes your safety or life? Unfortunately, medical malpractice occurs frequently in the United States. According to a civil justice group, around 25,000 to 120,000 deaths are caused by medical malpractice every year. Even more surprising is that only 2.9% file lawsuits for medical malpractice. 
Medical malpractice lawsuits can financially compensate victims or their families and hold negligent parties responsible for their actions. To understand more about this legal claim, seek the advice of a credible Newaygo personal injury attorney and read more below. 
What Is Medical Malpractice?
Medical professionals commit medical malpractice when they violate the norms and standards of their profession. It is a type of professional negligence that results in a patient's condition worsening, injury, or death. Under state law, you may sue for medical malpractice if you show that an incorrect or substandard diagnosis or treatment caused you harm.
Under Michigan's law, you can file for non-economic damages for a medical malpractice claim of up to $280,000.00 with an upper cap of not exceeding $500,000.00. 
Is Medical Malpractice Personal Injury?
Yes, medical malpractice is a type of tort law or personal injury claim. Tort law literally means "wrong" and deals with unintentional harm or negligence. It's focused on providing remedies for injury or damage caused by negligence or mistake. Hence, medical malpractice cases need to establish that a medical professional's error or neglect resulted in the victim's suffering, injury, or death.
Common Types of Medical Malpractice
Here are a few examples of common medical malpractice claims:
1. Misdiagnosis or Delayed Diagnosis
You can sue for medical malpractice if you can prove that the doctor didn't diagnose the illness correctly or at the appropriate time, as any competent doctor would. Such actions result in incorrect or delayed treatments, putting the patient's life in danger. 
2. Childbirth and Surgical Injuries 
You can file for medical malpractice if you sustain injuries or complications that any competent medical professional could have prevented. Thus, you can sue if you can show that the defendant failed to provide the necessary care for the mother and baby during childbirth or the patient during surgery. 
3. Negligent or Failure to Treat
You have the right to sue if a doctor fails to treat your condition correctly, causing further complications. You need to prove that the failure to treat was due to the doctor's negligence or lack of sound medical judgment.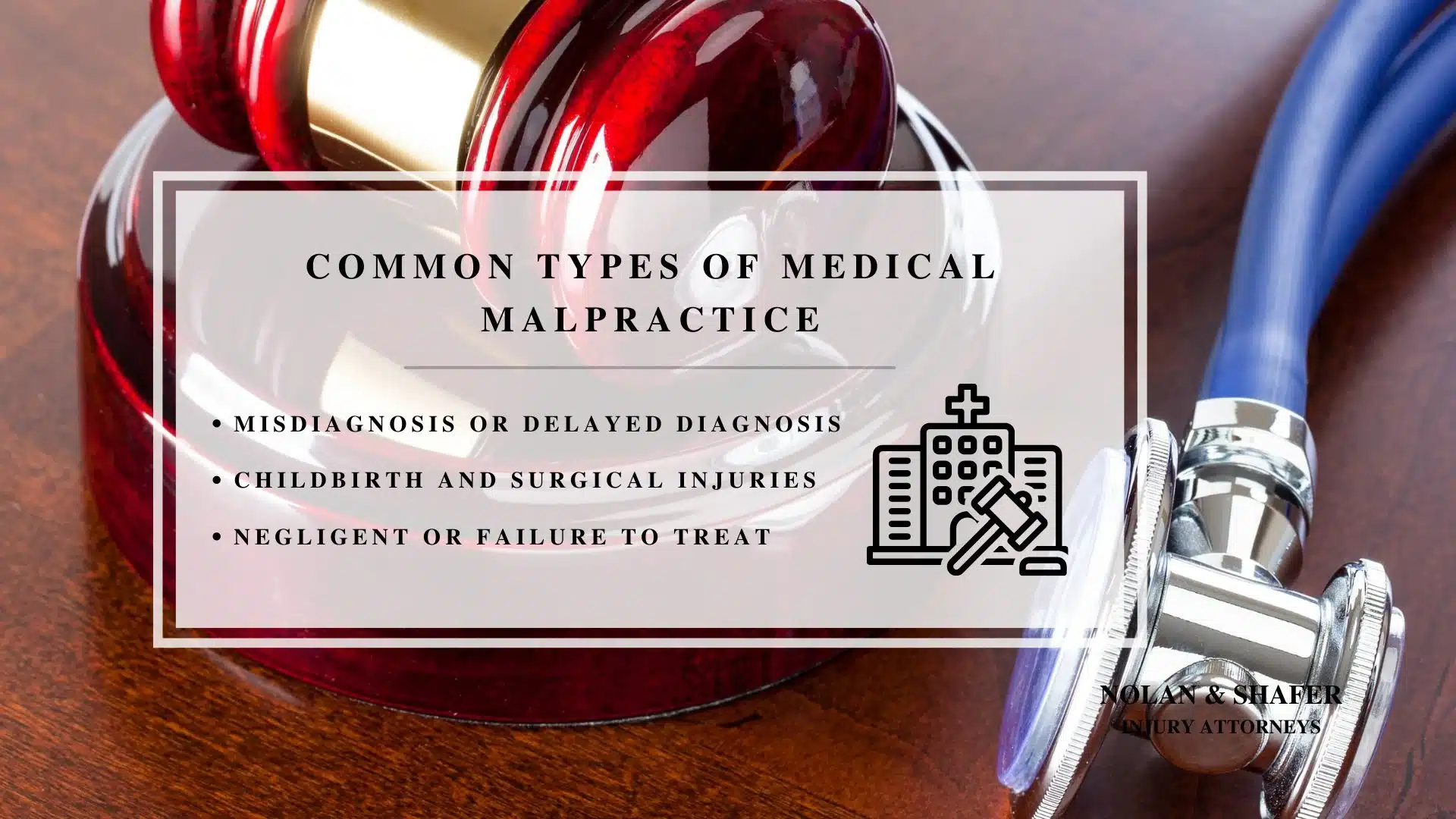 How to Prove Medical Malpractice?
According to the Michigan Compiled Laws, the burden of proof is on the plaintiff or the victim. Your claim should be able to establish these essential elements:
1. Standard Practice of Care
This element refers to the norm or standard practice of care that a skilled medical practitioner should follow under similar treatment conditions. You must present the correct quality of care as required by law and accepted in the medical profession.
2. Breach of Standard of Care
A qualified medical professional must testify to establish that the defendant violated the standards of care. 
3. Omitted Actions
It must be determined which standards of care the defendant breached or failed to perform. You must demonstrate that the omitted actions were required in the standard of care.
4. Proximate Cause of Injury
This element requires establishing a direct link, or "legal cause," between the defendant's actions and the victim's injury. The proximate cause is necessary to prove that the defendant's alleged breach of care led to the victim's worsening conditions, further injuries, or death.
How Long Does a Medical Malpractice Lawsuit Take?
Medical malpractice lawsuits generally take longer than other personal injury cases. Some cases take months or even years. One of the most significant medical malpractice awards in US history is the case of a Michigan teen, Faith DeGrand, whose trial lasted only two weeks. 
The medical malpractice claims' statute of limitations in Michigan is two years from the alleged malpractice date or six months from the time the patient discovers the malpractice.  Except in certain circumstances, the repose period is six years following the act.
Personal Injury Legal Experts
A medical malpractice lawsuit can be an emotionally draining and challenging experience for everyone involved. We at Nolan & Shafer understand that, aside from compensation, it's also about holding medical professionals accountable for their mistakes or negligence. You can trust our personal injury legal experts to give you the sound advice and compassion you need during this difficult time. Call (231) 722-2444 to schedule an appointment.