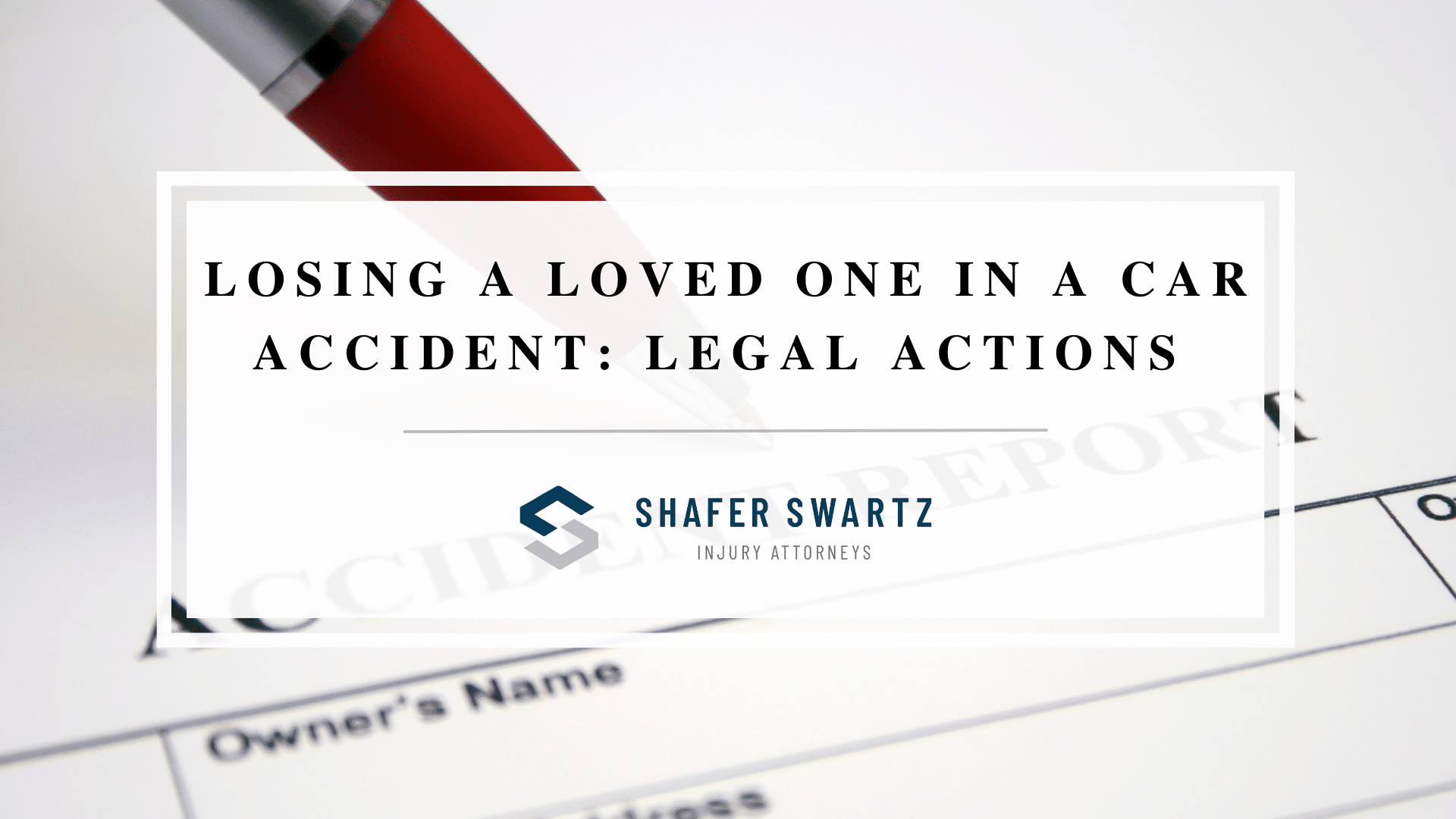 Losing a loved one in a car accident is truly tragic. Unfortunately, despite the need to grieve and heal, there are often legal obligations for the family to pursue and fulfill. This can be the last thing on the mind for grieving families, but it is no less important.
You can seek help if you have lost a loved one in a family car accident and are unsure what legal options are available to you. A Michigan car accident lawyer can help you navigate your possible legal actions, rights, and compensation. 
Family Killed in Car Accident: What Then
A driver ignores a red light, causing a head-on collision that results in a family killed in a car accident. A tragedy like this can happen in the blink of an eye. While the surviving family may be filled with grief and pain, it may provide comfort to know that they have legal rights that protect them. 
While surviving family members have legal rights, they are frequently subject to strict time deadlines for filing. Hence, it's critical to find a competent Michigan car accident lawyer knowledgeable about state laws. Here are some of the legal actions you can consider. 
This article will discuss: "Losing a Loved One in a Car Accident: Legal Actions You Can Take in Muskegon."
Legal Actions
1. Claim Survivors' Loss Benefits 
Under Michigan's No-Fault insurance law, the deceased's family and dependents can seek compensation for a car accident-related death. The benefit would cover "tangible things of economic value" that the deceased would have earned or provided for their dependents if they had survived the accident.
The Survivors' loss benefits cover the following:
Expenses incurred due to the accident, such as a funeral or burial

"Ordinary and necessary" expenditures that the deceased should have continued if they were still alive

The after-tax income the deceased should have earned

Lost or diminished fringe benefits such as health insurance

Replacement service expenses
The insurance benefits are limited to a monthly maximum and expire three years after the accident. There are also times when the extent of the benefits changes, so it's better to be updated every year. Moreover, the survivor's benefits are different from accidental or wrongful death claims. Because there are so many factors that will affect the overall outcome, it's best to talk to a Michigan car accident lawyer to determine your auto insurance policy's coverage and limitations. It's important to know that not all policies pay out a predetermined sum in the event of a fatal accident. 
The no-fault survivor's loss benefits are given regardless of who was at fault for the fatal collision. This ruling is unique compared to other state laws, described more in depth below.
2. Sue for Wrongful Death 
Under Michigan's wrongful death act, members of an individual or family killed in a vehicle accident can also sue the at-fault driver. The bereaved family can file for damages and seek compensation for their pain, suffering, and loss of financial support due to the driver's negligence. A wrongful death lawsuit can be filed by the victim's spouse, children, parents, siblings, grandparents, or grandchildren.
The amount of compensation will differ depending on several factors. You can file for the following claims:
The amount of financial support that was lost due to the fatal crash

The family member's grief over the loss of companionship

The deceased's pain and suffering during the accident

Reasonable medical, hospital, funeral, and burial costs
Children whose parents died in a car accident can claim more damages and compensation. They can file for "loss of gifts or other valuable gratuities" and "loss of parental training and guidance."
The deceased's family members can sue for wrongful death, generally within three years from the accident date. Within 30 days of filing, a notice must be served to all parties concerned. Settlement can be complicated, especially when dealing with insurance policies. It is always recommended to take on the guidance of a Michigan car accident lawyer that has experience and expertise in car accident state laws. 
Michigan's No-Fault Law
Michigan law requires you to purchase no-fault auto insurance. This law protects you from being sued due to automobile-related injuries, serious accidents, or death. In fatal car accidents, family members of the deceased can file for benefits regardless of who was at fault for the incident. This rule protects passengers, drivers, pedestrians, motorcyclists, and other parties in fatal accidents.
Under the law's residual liability insurance, if the accident leads to death or serious injury and the other driver or party doesn't have insurance, they can make an "uninsured or underinsured motorist" claim.
Dependents have one year from the accident to file for No-Fault Survivors' Loss Benefits. You must apply for the benefit, known as a "notice of injury," to your automobile insurance company. 
Michigan's No-Fault law can become a challenging and complicated issue, especially when the accident leads to death. Thus, it is advisable to have a skilled Michigan auto accident attorney familiar with state laws and insurance claims. 
We're Here for You
Losing a loved one in a car accident is agonizing, but you have to pull yourself together and file the necessary legal action. Fortunately, there's help when you need it. A compassionate and skilled Michigan car accident lawyer could help lift the weight off your shoulders. 
The team at Shafer Swartz PLC will explain complicated state laws and legal terms so you can make the best decisions and actions. Our experienced lawyers will effectively represent you in the legal claims process, allowing you to focus on your family. We guarantee that with our lawyers' track record, expertise, and experience, we will make it right for you.