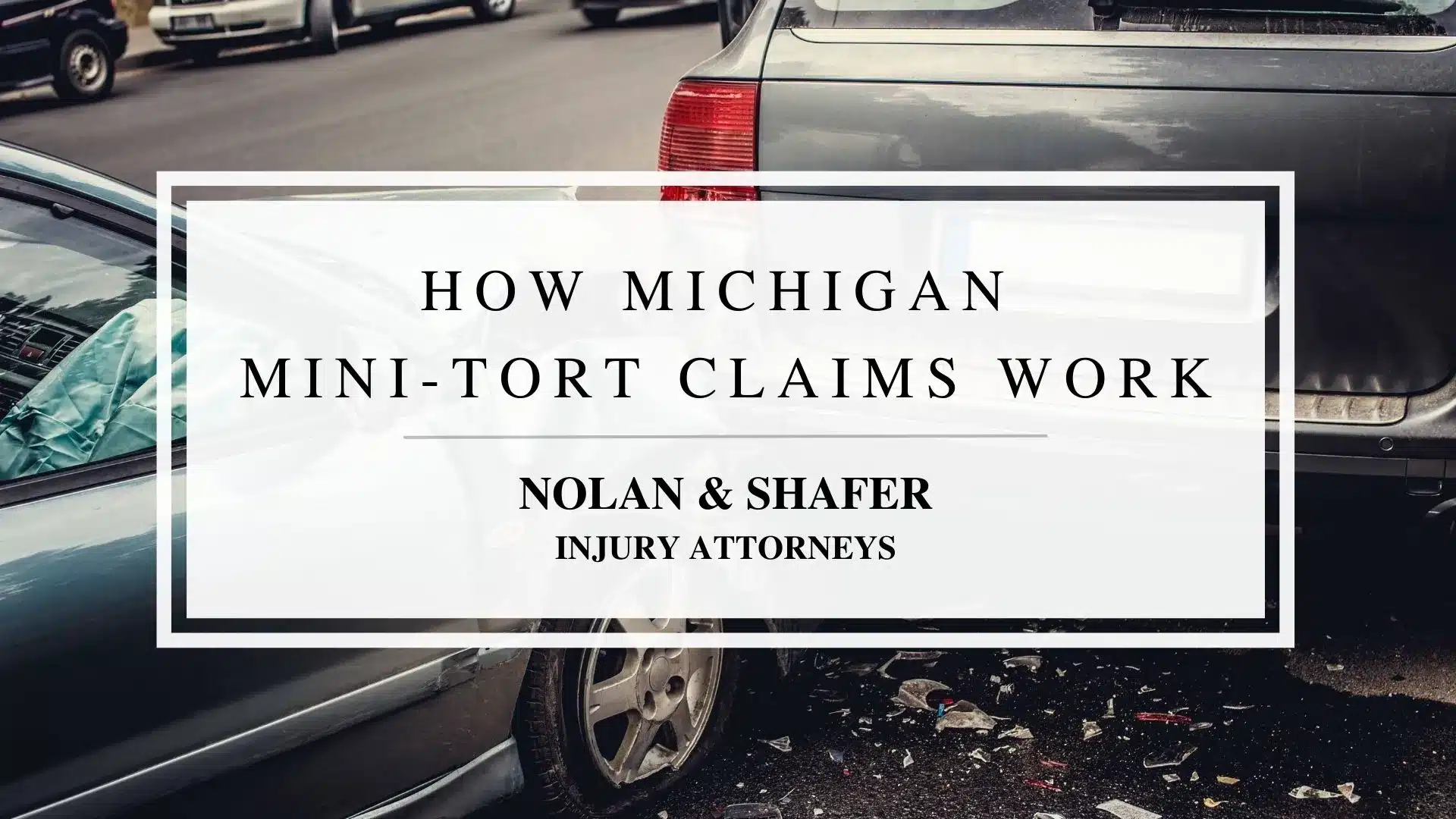 According to 2020 data, the average cost of property damage for vehicular accidents is around $4,700 per vehicle and could go even higher. Say you are unlucky enough to be in a car accident and you are not at fault – the question begs: Who will foot the bill for the pricey repairs to your vehicle? 
Don't fret because there are legal options you can consider. One is to file a mini-tort claim or a limited property damage liability that allows the at-fault driver to pay for your car's repair costs. While it may seem simple, proving a mini-tort can also be complicated, and you must be able to meet specific requirements to qualify. 
To improve your chances of a successful mini-tort claim, talk to a Michigan car accident lawyer and read about the basics of this law below. 
What Is a Mini-Tort Claim?
A mini-tort claim allows you to seek limited compensation for property damage from the at-fault driver if you are involved in a vehicle accident you did not cause. It is vital to understand that a mini-tort claim is intended to seek damages for vehicle repair costs (not injuries). You will be compensated through a separate claim if you sustain physical or emotional harm due to the accident. 
How Does a Michigan Mini-Tort Law Work
Under Michigan's auto insurance law, you can sue another driver and file a mini-tort claim. If the damage to your vehicle exceeds your insurance coverage and the other driver is found to be 50% at fault, a mini-tort claim is a good way to cover your deductibles. 
In a Michigan mini-tort claim, the amount of compensation will be weighed depending on the drivers' "faults." The at-fault driver found to be 60% at fault will pay for the majority of the damage, while you will be responsible for the rest of the cost. If you have collision coverage, the mini-tort compensation will mostly be enough to cover your deductibles. 
However, if you don't have collision coverage and the mini-tort is your only source to pay for the damage, you might have to face the costs if the damage is extensive. Ultimately, the mini-tort claim is not meant to pay for the entire damage cost but only a small compensation due to negligence. 
When to File a Mini-Tort Claim
In Michigan, proving who caused the accident is crucial in filing a mini-tort claim. Often there are other details you need to provide and substantiate. Here are some to include when filing:
The vehicle involved is damaged and costs for repair exceeds or isn't part of your coverage.

Show that the other driver was at least 60% at fault for the accident and that you were 40% or less to blame.

Michigan's no-fault insurance must cover your vehicle.
Mini-Tort Claim Exclusions
Several conditions can disqualify your mini-tort claim. Here are some to mention:
If you fail to identify the at-fault driver. 

If it's proven that you were more than 40% at fault or responsible for the accident.

If repairs to the damages are estimated to be more than $3,000.

If you are seeking compensation for medical costs, loss of wages, or other non-vehicular damages.
Under Michigan's No-Fault law, motorcycles are not motor vehicles and cannot be eligible for a mini-tort claim.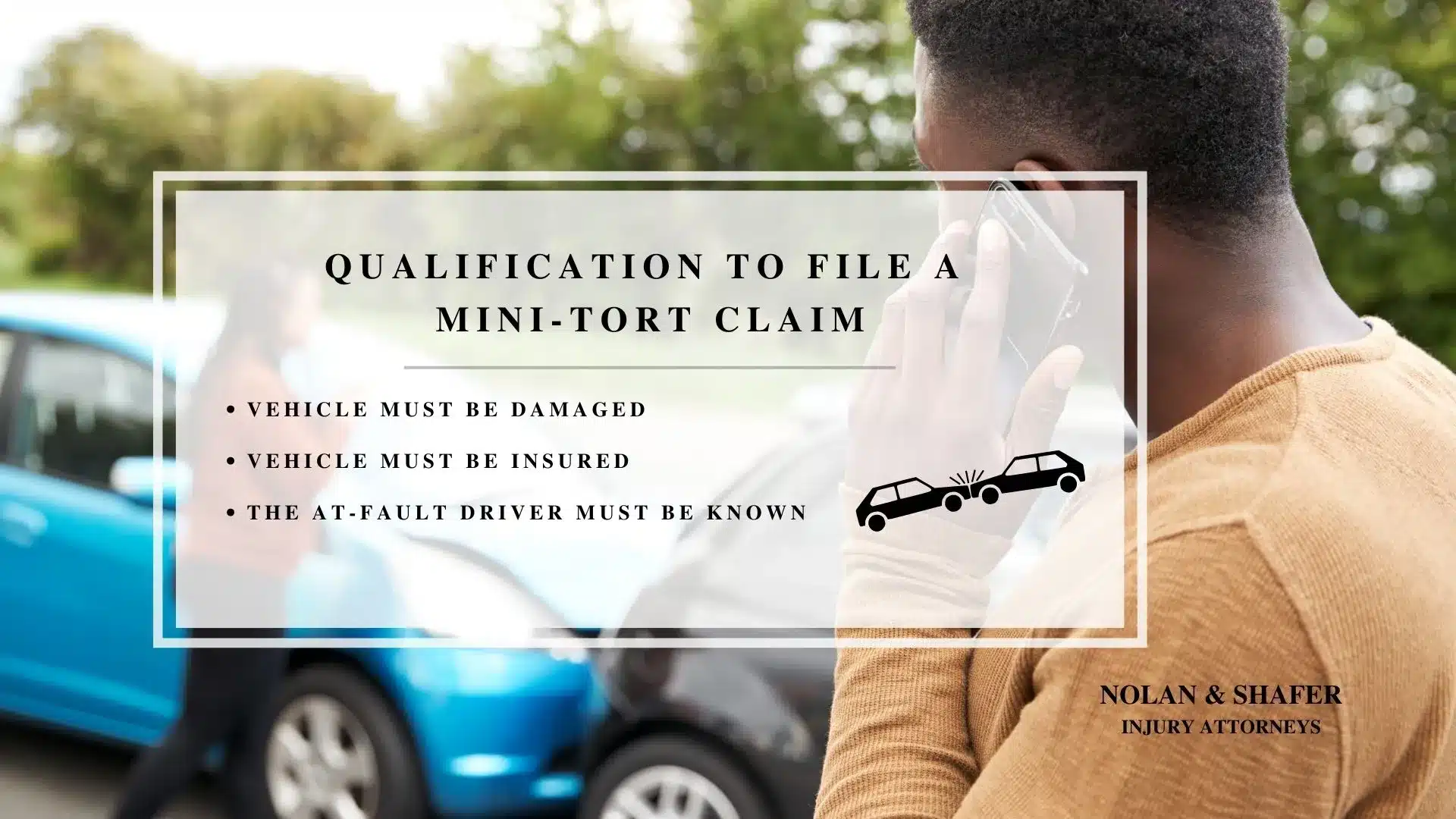 How to File a Mini-Tort Claim In Michigan
To file a mini-tort claim in Michigan, you need to take the following steps:
Secure the necessary information from the other driver, such as:

Name & address

The vehicle's model and registration number

Name of their insurance agency and policy number

The driver must show or present their driver's license to you

Get a copy of the police report. 

To verify your deductible, give the insurance company your declarations page.

Get an estimate of your vehicle's damages from a credible shop.

File a case in the small claims court or a municipal court.

Inform the insurance company of your mini-tort claim.
Michigan Mini-Tort Law Updates
As of July 2020, Michigan's mini-tort maximum recovery limit increased from $1,000 to $3,000. It applies only to accidents after July 1, 2020, regardless of when the policy was issued. 
Legal Experts That Can Assist Your Mini-Tort Claim
Repairs caused by car accidents can be frustrating and also costly. Learn how to get compensated for car damage if you are not at fault. Consult our team of experienced Michigan car accident lawyers to get an expert's opinion on mini-tort claims. At Nolan & Shafer, our team of legal experts can help you navigate complicated state auto laws and simplify things for you. Call us at (231) 722-2444 to schedule an appointment.