A West Michigan auto accident was settled in 2019 for 2.7 million dollars by personal injury attorney David P. Shafer.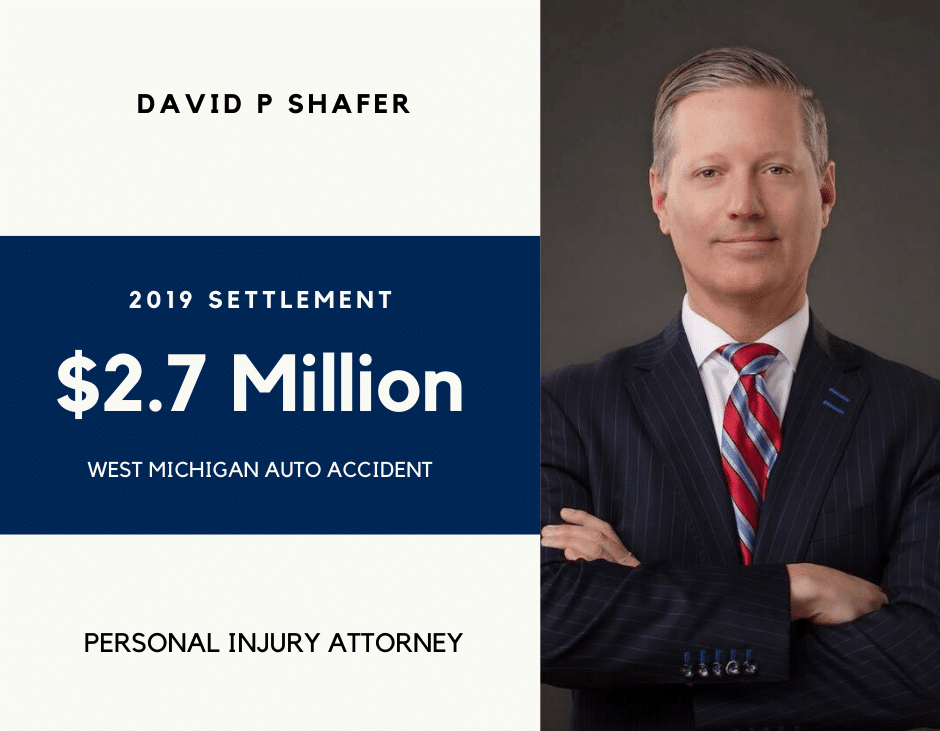 Mr. Shafer is a long-standing personal injury attorney in Muskegon, MI, and has secured the largest auto accident injury verdict in Muskegon County history.  He has obtained verdicts settlements on behalf of up to Fifteen Million Dollars.
David represents those who have been seriously injured or killed in car, motorcycle, and trucking accidents, as well as those who have been injured or killed due to bus accidents, dog bites, general negligence, slip and falls, boating accidents, medical malpractice, and civil rights/police misconduct.